Amaze your subscribers by offering Dynamic Personalized Images
In my 2-decade+ internet career I have seen it time and time again: people LOVE seeing their own name on stuff! And marketers LOVE showing it to them.
Now there is no easier way to show your users the dynamic image in your chatbot. Forget about all other third party tools, this is the only fully integrated flwbuilder Action in ManyChat!
Easy does it:-)
NEW!! Now you can also include your subscriber's profile image to make it even more personal. The image can be shaped as a heart, circle, rounded square, star or break-out (see image).
New feature added!
We have added a simple Meme-maker. With just a few settings (3) you can have a cool MEME image. Just enter your image URL, add a header and footer text and you're good to go!
Fully Integrated in ManyChat Flowbuilder via Actions
This fully integrated ManyChat Flowbuilder Action will create personalized images just by pasting your base image URL in the form field. Enter a few settings, like text color, font type, position of the text and you're done!
How cool is that? (hint: very cool!)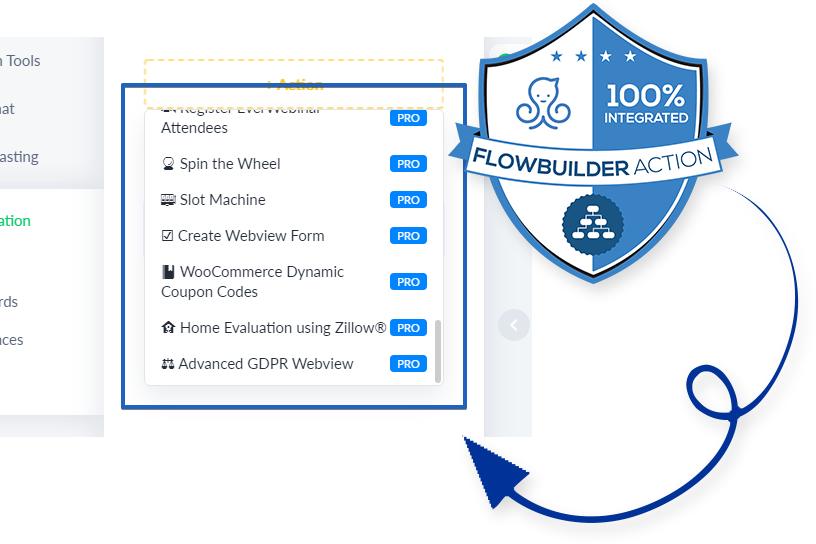 NOTE: This is a monthly membership for the usage of the ManyChat action for a single Facebook™ Page