Stop wasting time getting your old Zestimate to work and Start using a predictable, more flexible Home Value Estimate with Estated!
Why a Home Value Estimate with Estated? Well, a LOT of people have been complaining about the strange behavious by the Zillow® Group. Their Zestimates don't work anymore for thousands of people. Of course, we asked them what the reason is for such weird behaviour and their answer was a bit awkward.
They want to STOP people from using their tool everywhere and they prefer their tool is ONLY used in webbased browser and not as much on mobile integrations and apps. They migrated to another API system and along with the migration, an audit for each account is made.
No longer can you get a new API key if you obey to all their rules, which of course it their right. It just means a gazillion people now need another tool and "Hooray" to Estated!
Estated are here to fill that gap, and if they play their cards right (like lowering their price a bit), they could make a LOT of marketers, really happy.
The Home Value Estimate with Estated is Fully Integrated in ManyChat Flowbuilder via Actions
This fully integrated ManyChat Flowbuilder Action will enable you to include an Estated powered home evaluation.
We currently map the following data to your flow: high estimate, low estimate, average estimate, year of build, property size in square feet. Optionally, a Google streetview Image (Google Developer Streetview API Key required) can be shown in the chat as well.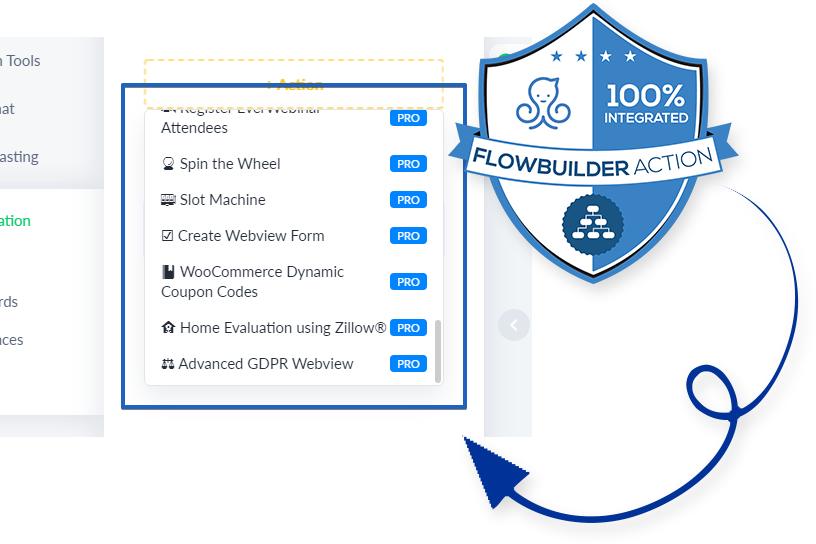 NOTE: This is a bi-monthly membership for the usage of the ManyChat action for a single Facebook™ Page