Never send to a wrong number again with this Phone Number Verification Action for ManyChat Flowbuilder
There is nothing worse than wasting hard earned money on things that could have been prevented. Sending SMS Text messages to numbers that don't exist is a thing of the past with this phone number verification action for ManyChat flowbuilder.
Simply call the action through the action menu after a phone number user input and let the script verify the number. It will change the number into the correct format, offer it for review to the subscriber and display the country the number has been issued in.
That's like a triple-check, you subscriber must be having a really bad day to still enter their number incorrectly :-).
Fully Integrated in ManyChat Flowbuilder via Actions
If you are sending textmessages, chances are you´re not reaching all the recipients due to faulty numbers. If you send to only just 3 wrong numbers – day, this App will already save you money!
Of course, you can try this Phone Number Verification action completely free so we can convince you it is awesome! Just follow the steps below.
1. Install the sample template flow to make your life easier
2. Install the ManyChat App from the AppStore, or Directly with this link
3. Enter your ManyChat API key and your ChatTemplates.com License Key (or the NCHK50 key to try for free (50 uses / month))
4. In your flowbuilder, select the Action menu and select the "Phone number verification" action.
5. Select your Phone system field and (optional) Opt-In message
6. Map the custom fields if you want to verify the user input and run conditions
7. Run the flow, test your links watch your savings by not sending messages to wrong numbers anymore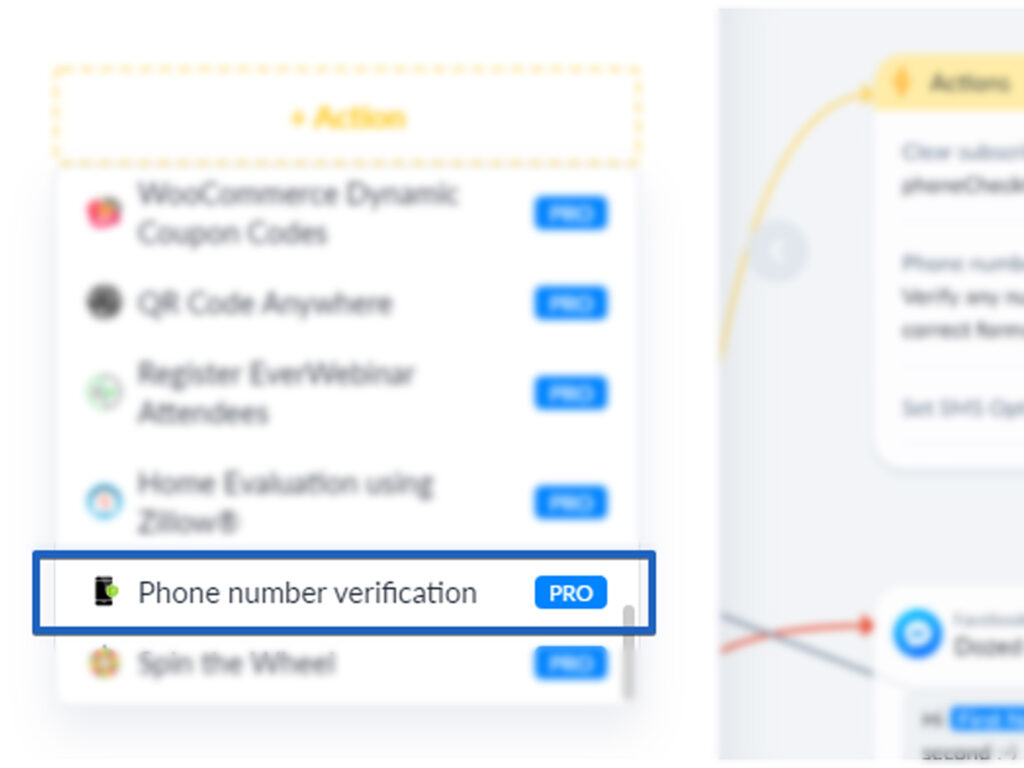 NOTE: This is a membership for the usage of the ManyChat action for a single Facebook™ Page