Synchronize ManyChat Subscribers to MailerLite with 1 Simple flowbuilder Action
We love MailerLite here at Chattemplates.com. It's free for up to 1000 subscribers and their interface is super-easy to use. Literally create drip campaigns in minutes.
This action will send your Manychat subscribers straight into your MailerLite Groups (if you have/use groups). If you do not use groups, it will just send your userdata to your main account, ungrouped.
Fully Integrated in ManyChat Flowbuilder via Actions
Synchronizing your Opt-In ManyChat subscribers has never been easier than with this Easy to Use 1-Step action integrated in your flowbuilder! Just enter your MailerLite Key, add the mail system field and you're good to go!
Here's how you setup the "Synchronize ManyChat Subscribers to MailerLite" Action in your account:
1. Install the sample template flow (included) to make your life easier
2. Install the ManyChat App from the AppStore, or Directly with this link: https://manychat.com/apps/350/install
3. Enter your ChatTemplates.com License Key (or the MAIL50 key to try for free (50 uses / month))
4. In your flowbuilder, select the Action menu and select the "📧 MailerLite" action
5. Enter your MailerLite.com API Key
6. Run the flow, get your subscriber's email address and (optional) their phone number. The action will insert the data (name, email, phone) into your MailerLite group.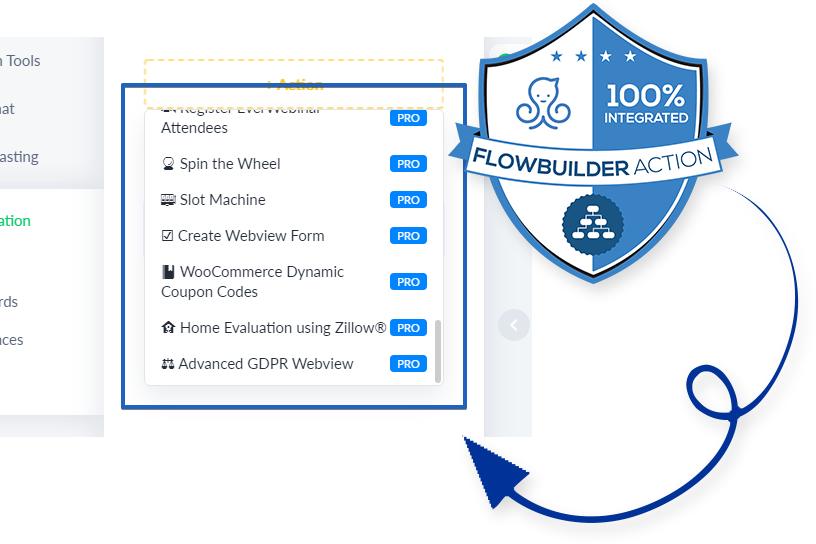 NOTE: This is a membership for the usage of the ManyChat action for a single Facebook™ Page