SMS Messages with MessageBird straight from your ManyChat flowbuilder
Sending users into your chat is one thing, keeping them engaged passed the 24-hour threshold Facebook™ rule is yet another.
If you want to get your users back, after they almost forgot about your bot, appointment, event or anything that you do to engage with subscribers, a GREAT way is to send them an SMS Message with MessageBird.
Of course you can do so with the native SMS integration by ManyChat, but what if your country isn´t listed? Or if you already have an account at MessageBird?
If that is the case, all you need is this easy to use ManyChat Appstore flowbuilder action and send SMS messages (Opt-In numbers only of course!) straight from your flows.
Does it get any easier than this? Try our Free template flow available at the Appstore and find out! You'll love it.
*requires a MessageBird account and SMS credits
Fully Integrated in ManyChat Flowbuilder via Actions
One thing you do NOT want in chat marketing, is lose your subscriber because you didn't engage with them every 24 hours. And let's be honest, hardly anyone want to receive messages every. darn. 24. hours. So, using SMS you don't HAVE to, you can get them back in chat whenever you want. That's great for business.
This fully integrated ManyChat Flowbuilder Action will enable you to send SMS messages anywhere via the MessageBird platform. All you need is to ask your subscriber to confirm their mobile number, their consent to send an SMS message (opt-in) and you're good to go!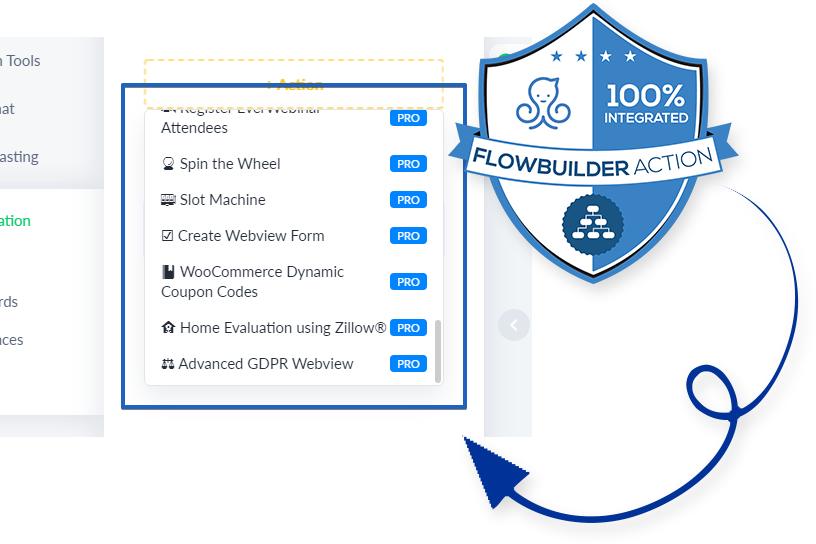 NOTE: This is a monthly membership for the usage of the ManyChat action for a single Facebook™ Page