Create and Send Professional vCards like never before!
If you are a freelancer, a store owner, a sales representative or anybody else who shares their contact information, this "Create and Send Professional vCards" App is the perfect flowbuilder action for you.
Just enter a few details about yourself and your business and the App creates a unique link that creates the vCard on the fly, making the "Create and Send Professional vCards" App not only useful inside ManyChat, but you can use the URL anywhere you like.
You can even use a short URL and use the App-generated URL as the source for the shortner, making it useful in AND outside messenger.
Fully Integrated in ManyChat Flowbuilder via Actions
A digital vCard as a link on your regular boring old business card is awesome. Attach it to a QR Code, an NFC tag or whatever you want. Attach your social profile, special notes and more.
Super easy to install in just a few steps.
1. Install the sample flow template to speed up your integration
2. If you did not install the template (which auto-installs the App), manually install the ManyChat App from the AppStore
3. Enter your ChatTemplates License Key, or the VCRD50 key to try for free (50 uses / month)
4. In your flowbuilder, select the Action menu and select the "vCard Creator" action
5. Enter your settings. More information equals a better and more complete vCard
6. Map your Custom Fields for the URL to your vCard
9. Run the flow, promote it, get more leads.
Perfect for digital business cards, restaurants, sales representatives and many many other cases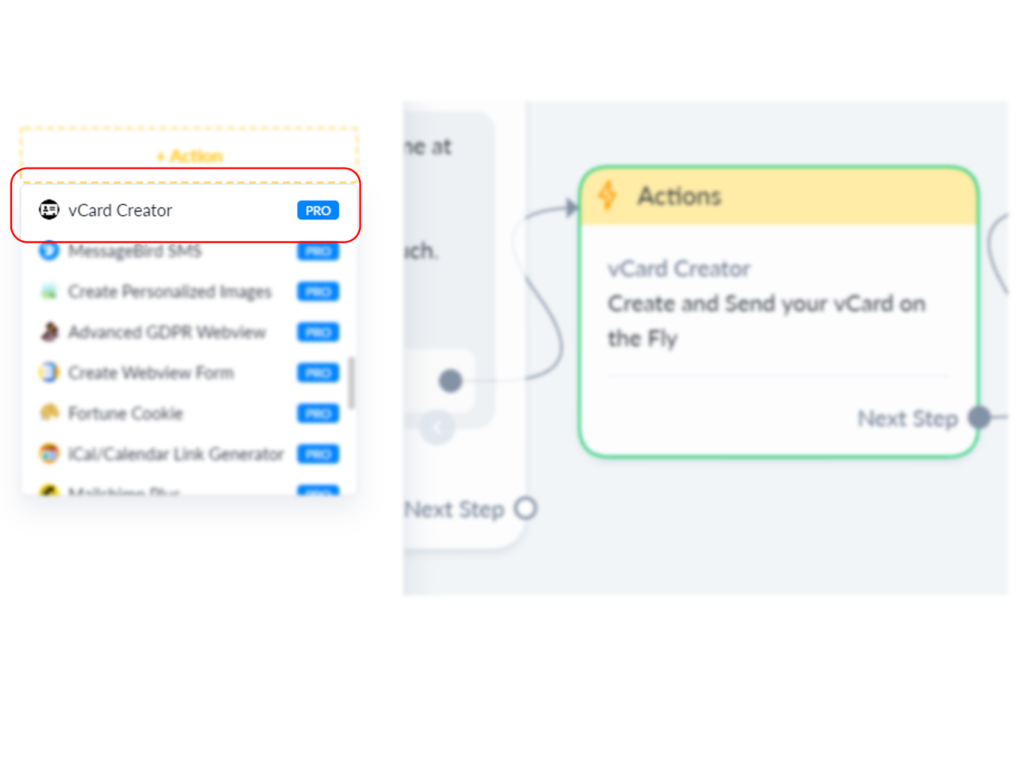 NOTE: This is a membership for the usage of the ManyChat action for a single Facebook™ Page