One Easy ManyChat Action to get a Home Value  Estimate powered by Zillow®
A great way to generate leads for your Real Estate business has always been, and still is, offering people the ability to generate a valuation of their home, or the home they are interested in.
This easy to use, fully integrated ManyChat flowbuilder Action will make it extremely easy for you to implement into your chatbot. Enter your Zillow® Webservices ID and you're good to go!
There have been a number of complaints about Zillow ZWSID no longer working. Although this has nothing to do with this App, it does have to do with Zillow closing marketers API Keys if they use it for anything other than strictly dictated in their T&C.
Because of this change, we recommend having a look at Estated, another great, flexible and marketer-friendly company. Our Estated App can be found here.
This Zillow App is Fully Integrated in ManyChat Flowbuilder via Actions
This fully integrated ManyChat Flowbuilder Action will enable you to include a Zillow® powered home evaluation (Zillow® Zestimate).
It includes a link to more details on the Zillow® website. Optionally, a Google streetview Image (Google Developer Streetview API Key required) can be shown in the chat as well.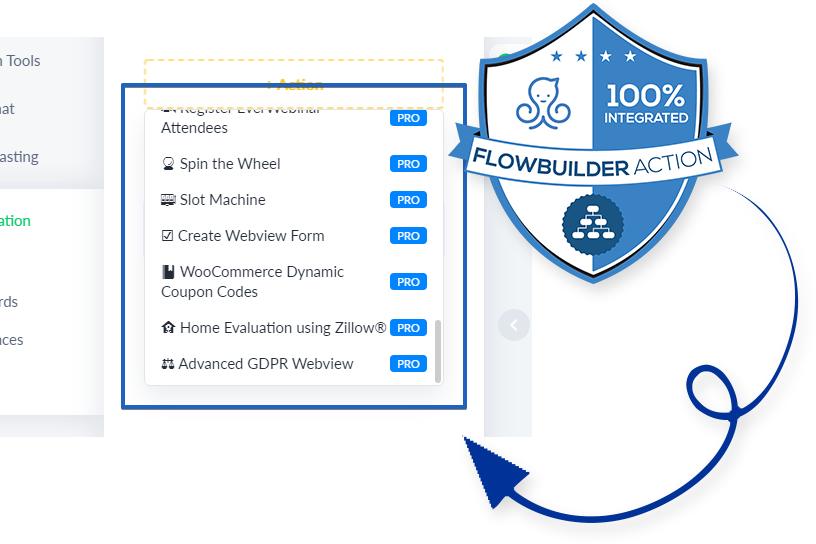 NOTE: This is a monthly membership for the usage of the ManyChat action for a single Facebook™ Page