1 Apple
iCal Outlook & Google Calendar

flowbuilder Action to Save Appointments and Calendar Dates Instantly

Ever received an email from your dentist, coach, sportsclub or any other event/appointment data that included a link to your agenda? You clicked on it and voilá, it was in your agenda instantly?

It was done with iCal, Outlook or Google Calendar links and they are fantastic.

You can do the same with this action as well, either from within your chatbot with a button, or via SMS and Email. This action creates the necessary links in custom fields for both ics and Google Calendar. From there on you can use the links anywhere.
Fully Integrated in ManyChat Flowbuilder via Actions
Are you getting people in your chatbot who need to register via iCal Outlook & Google Calendar? This is the app you'll love!
Here's how you setup the Action in your account:
1. Install the sample template flow to make your life easier: https://manychat.com/flowPlayerPage?share_hash=558231921177437_71867d09470536896a254ef6b8e4443eb7deb4d6
2. Install the ManyChat App from the AppStore, or Directly with this link: https://manychat.com/apps/373/install
3. Enter your ChatTemplates.com License Key (or the ICAL50 key to try for free (50 uses / month))
4. In your flowbuilder, select the Action menu and select the "📅 iCal/Calendar Link Generator" action. Choose Create URL fields.
5. Enter your Appointment or Event settings
6. Run the flow, test your links and off you go!
Cool Tips: you can use custom fields in the descriptions, add URLs as the location and Botfields as the Event DateTime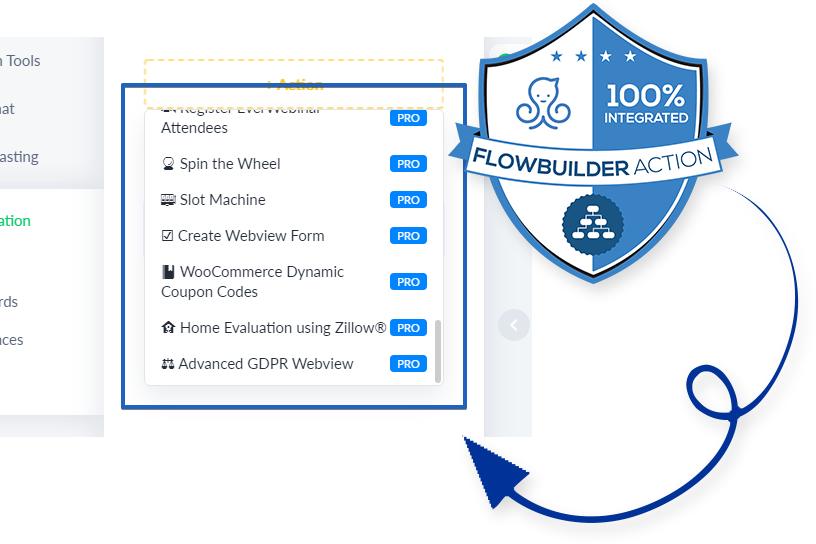 NOTE: This is a membership for the usage of the ManyChat action for a single Facebook™ Page